NEW – FUND-RAISING BOOK OF DOG POEMS FOR SALE – SNIFFING LAMP-POSTS BY MOONLIGHT – SCROLL DOWN
Matt Black writes poems for adults and children, as well as occasional plays and short fiction. He works on tailor-made projects and workshops ranging from the serious and educational to the crazy and sublime. https://richardbolam.wordpress.com/2010/08/02/24-hour-diy-shakespeare. He enjoys performing and creating bespoke readings for events and benefits.
His most recent collections for adults are Tales from the Leaking Boot (Iron Press, 2018), and Spoon Rebellion (Smith Doorstop, 2017) and for adults and children, The Owl and the Pussycat and the Turtles of Fun (Two Rivers Press, 2014). Recent commissions include his play The Storm Officer, which will tour in 2020 (trailer here - https://vimeo.com/210278755 and his poem Our Cov which featured in the bid film as part of Coventry's winning bid to become City Of Culture 2021 https://youtu.be/SIZXcAvoyoY
As Derbyshire Poet Laureate (2011-13) his commissions included work with Sinfonia Viva Orchestra, and poems etched onto glass for Ashbourne Library, and carved into 12 milestones around Derbyshire. His collection Goblin In The Fridge is a Poetry Society Children's Bookshelf Choice.
The Snoopy Question (or One Dog's Answer to World Peace) is Matt's one-person show at Edinburgh Fringe Festival, Aug 1-10, 2019, developed in collaboration with leading dog researchers at the University of Liverpool. Tickets are available here.
"Matt Black's writing is intense, detailed and deeply original, frisky and funny and sad. Brilliant."
Ruth Padel
(Darwin – A Life in Poems, 52 Ways of Looking At a Poem)
"So creative and original in his ideas and such a pleasure to work with. From the Poetry Jukebox to writing haikus, nonsense verse nights and Dead Poet Poetry Slams. Great poet, all round lovely guy!"

Maria de Souza, Director, Off the Shelf Festival, Sheffield
"Matt Black is a poet who wears his heart on his sleeve and his skill in his pen; his poems in Swimmer show that poetry can be a healing art, a celebratory art and an art that can best illuminate the times we live in. More power to his shining work – this collection is splendid." Ian McMillan
---
Snowdon By Numbers (For Saul)
We did the first sums by the station
in Llanberis: 5 miles to the invisible Peak,
and 3000 feet, and the lonely mountain railway
not running to the summit today due to heavy cloud
and winds of up to 70 miles an hour.
You were 10 and I was 44.
You were 4′ 9″ and I was 6′ 2″.
You made a calculation and said –
"Dad, let's walk to the top."

"Oo, I'm not sure" I replied, fatherly,
and so on to other sums we discussed.
3 hours to get up there, 2 and a ½ back down,
1 dodgy knee (mine), then 5 miles and 3000 feet
divided by 2 apples and 1 sandwich each,
the number of minutes in which storm and dark can overtake,
1 old overcoat, 1 thin anorak, no walking boots,
£3.50 for the car park. I wasn't convinced –
"Maybe ½ way" I said "I don't promise the top."

So we set off, about ½ past 12, slightly nervous.
You led me up by ¼'s and ½'s and
"Just another 10 minutes, Dad, then we'll stop if you like."
Step by single step, up the long slope of the green valley,
then into fierce wet cloud, and round the elbow,
and up the steep scree, into 68 miles an hour of gale
and "We can't stop now, Dad, it's only 40 minutes",
5 feet from the end of the world, 4 legs, 2 hearts pumping,
1 final ridge, 1 summit café ahead, no one else on the track.

And at last, about 3.30, we arrive,
2 wet-through, shaking travellers. The real summit
almost invisible. So, into the cloud-wrapped café
and 70 warm, grinning summiteers in eating chaos.
At the top of the mountain that makes you feel
smaller. 2 fast cups of hot chocolate,
2 beans on toast, cake. And the pair of us
sit there grinning at each other, adding it up,
3000 feet higher, 3 hours wiser, 1 pound lighter,

maybe ½ an inch taller.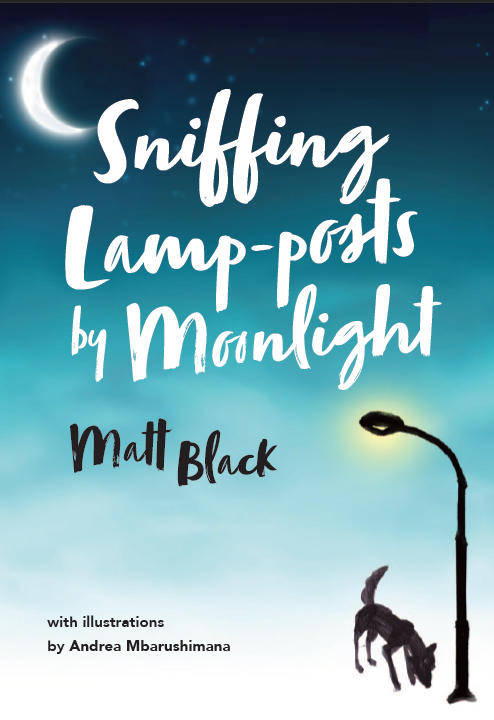 Sniffing Lamp-posts by Moonlight – fund-raising book of poems inspired by dogs – please buy one!
A beautifully illustrated collection of entertaining and imaginative poems inspired by dogs.
"Quirky, off the wall, and fun. I loved this collection, and I'm a cat person." Emma Purshouse, writer and performance poet
Everything over £3 per book (production costs) is donated to Honiley Dogs Trust, Kenilworth (where Lola came from as a rescue dog), and Broken Souls Dog Rescue, Coventry.
Buy for £10, or £5 if you're on low income.
"A beautiful collection of astute observations and speculative imaginations, with a peppering of real science, all on the theme of dogs. What's not to love? Dr. Carri Westgarth, Senior Lecturer in Human-Animal Interaction, dog-owner
"Doggone…what a great idea! A book of poetry all about dogs. Matt Black's work is quirky, off the wall, fun and irreverent, with playful use of language, experimental layouts, even an interactive pie chart to see how much dog you are. For the poetry aficionados there are many examples of well executed traditional forms to enjoy (and some not so traditional!), with affectionate nods to the literary cannon such as a beautiful doggy homage to Christopher Smart's considering of his famous feline Jeffrey. I loved this collection, and I'm a cat person." Emma Purshouse, writer and performance poet
Includes poems from The Snoopy Question.
Everything over £3 per book (production costs) is donated to Honiley Dogs Trust, Kenilworth (where Lola came from, as a rescue dog), and Broken Souls Dog Rescue, Coventry.
For special events profits may go to other dog welfare charities.
Matt's live work includes readings, performances and benefits. He is currently touring his one-person show The Snoopy Question (or A Dog's Answer to World Peace) and taking it to Edinburgh Fringe ...
Read More
About Live Performances
Matt's commissioned work has over the last 10 years become a major part of his working life, with over 25 commissions. It includes poems based on the history of Sheffield markets carved into 15 Kilkenny limestone benches ...
Read More
About Commissions
Matt has worked in schools for the last 20 years, with visits lasting anything between 15 minutes to 2 or 3 years. These have included projects: led by young people, working with staff, educational action zones, regional literacy advisors  ...
Gallery of Images:
Select an individual image to see further details.
Poem for Coventry City of Culture bid film
October, and pleased and proud to have written the poem which features in the Coventry City of Culture bid film. it was shown in the House of Commons! Also proud to say they used the title of my poem for the title of the film. Hope you enjoy it: www.coventry2021.co.uk/OurFilm
Read More
And Read other Blogs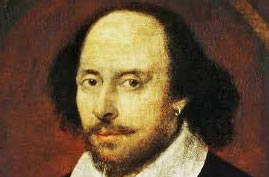 Just finished 24 hour non-stop Shakespeare…
Lovely weather, and the bard responded, as ever, with great words. This is the 3rd year we've done it, and more people joined in than ever before. The full company was 257 actors over 24 hours and 17 minutes (we over-ran) (though there was a quiet…
Read More
And Read other Blogs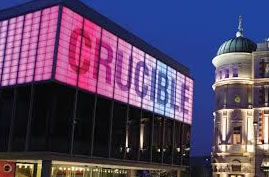 Sheffield Crucible: performing Hedgehog Nation
Just a quick update on recents, to coin a term – as "Laters" seems to be the new way of saying "see you later". I got the chance to perform to a full house Crucible a few weeks ago, and performed a fairly new piece, Hedgehog Nation, with the help of...
Read More
And Read other Blogs